The tea ceremony requires years of training and practice...The supremely important matter is that the act be performed in the most perfect, most polite, most graceful, most charming manner possible." – Lafcadio Hearn
 
Matcha Ceremonial Grade (thick)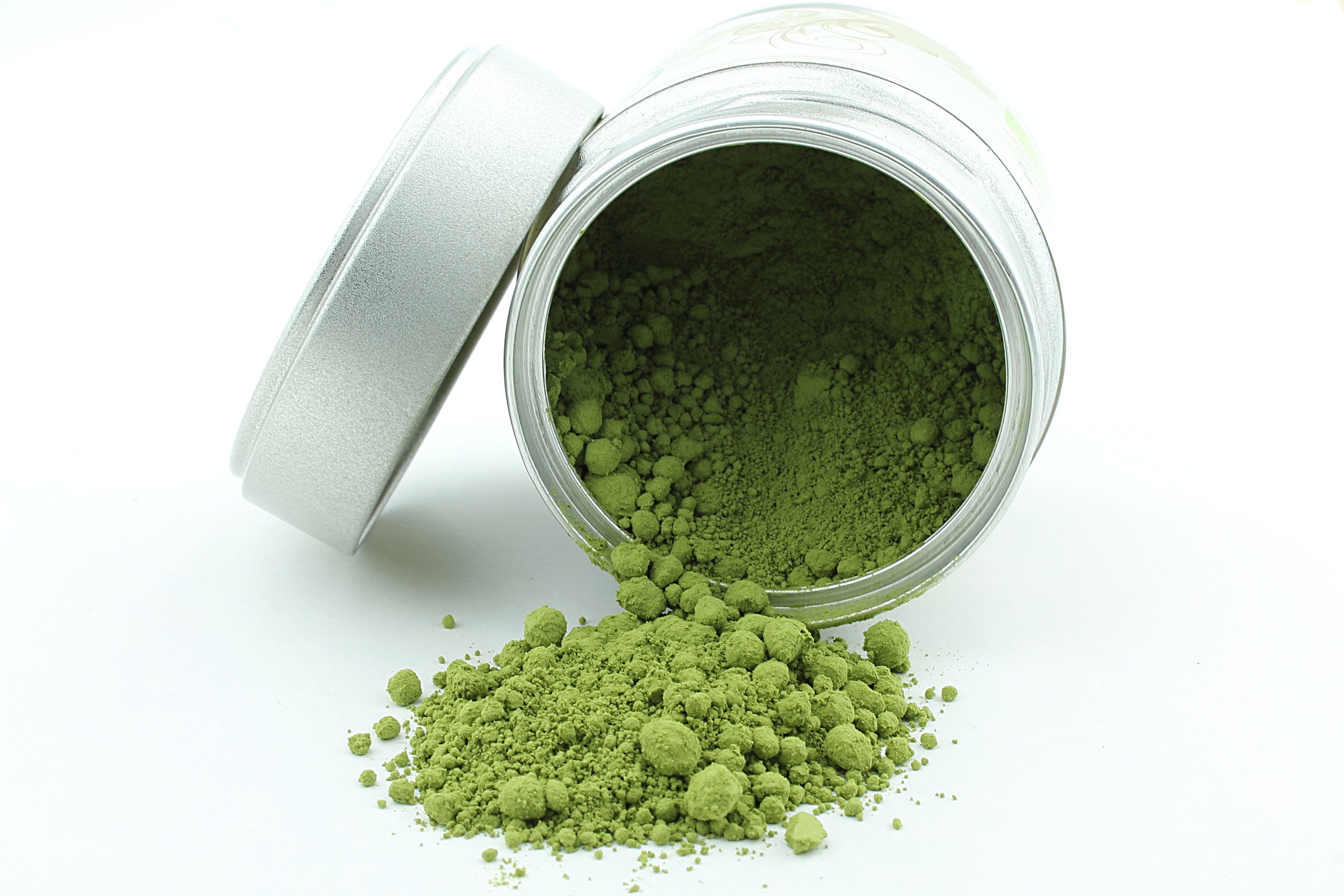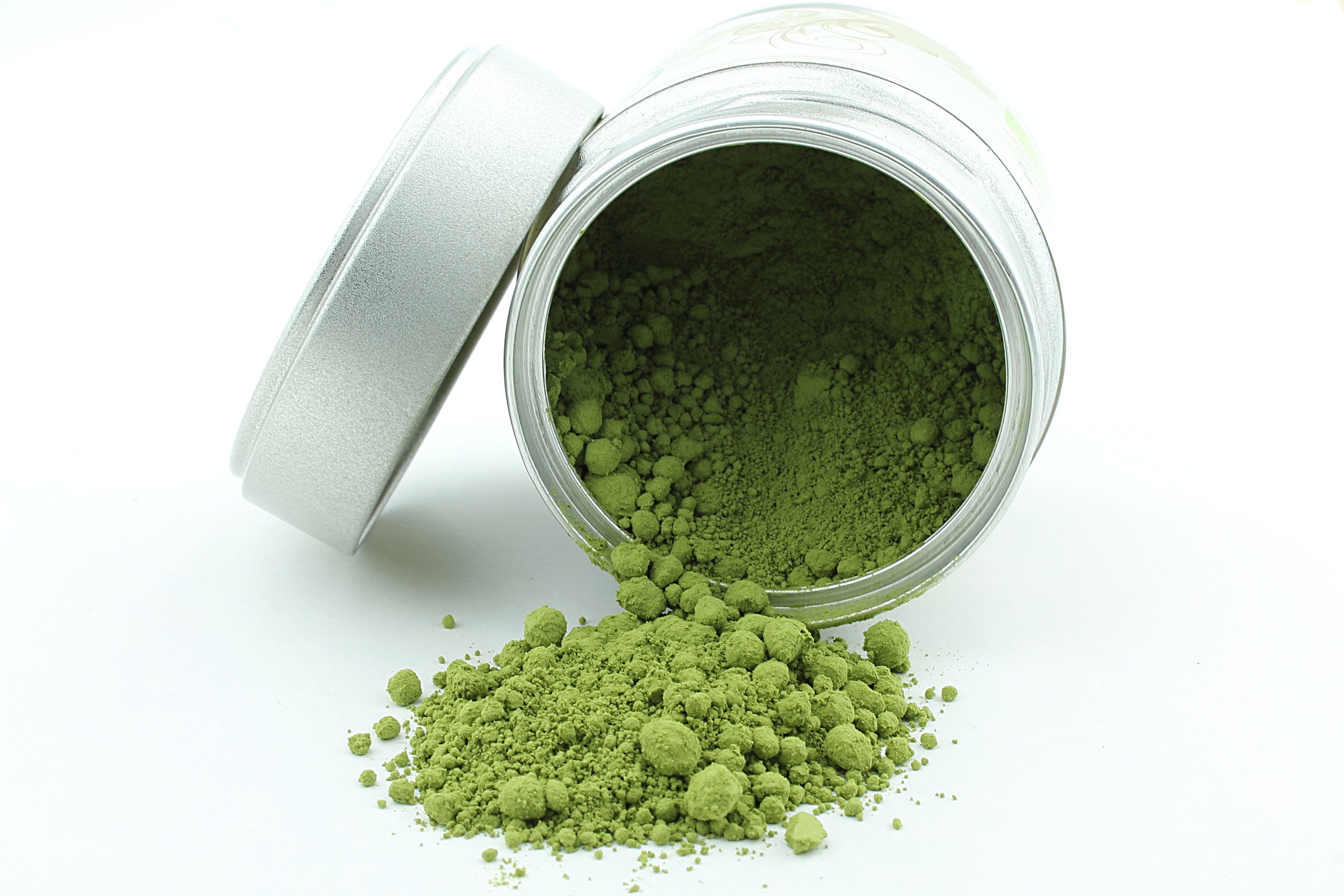 Matcha Ceremonial Grade (thick)
Never more productive, focused and oddly calm then after a bowl of this green wonder. Matcha is gaining in popularity in the West for a heap of reasons with the obvious being its superior health benefits:
High antioxidants and EGCg (Epigallocatechin)
High in chlorophyll to aid wound healing
Anti-inflammatory, anti-aging properties
Lowers blood pressure, cholesterol and blood sugar
Vitamin C, selenium, chromium, zinc and magnesium
May boosts metabolism to burns calories
Protection against HIV
Gastrointestinal health
Cancer prevention from polyphenols
Helps Type-2 diabetes
Detoxification from high levels of chlorophyll
100% of the leaf is ingested and has 137 times more antioxidants than regularly brewed green tea.
One cup of matcha = 10 cups of regularly brewed green tea in terms of nutritional content
and last but certainly not least, my favorite: It enhances mood level, mental alertness AND is calming.

• Overview: An ancient tea made from Tencha leaves that are ground into a fine powder.
• Dry Leaf: Ground, bright green powder
• Liquor (liquid): Thick and frothy, also bright green
• Aroma: Vegetal, melon fruit, very slight toast
• Flavor notes: Intense, crisp, clean, tangy, vegetal, artichoke, strong and slightly astringent, sweet notes on the finish
• Brewing recommendation: 160-70˚F for 1-2 minutes.
• Caffeine: Yes
How to make Matcha:
Step 1: Take a bamboo scoop (or measuring teaspoon) and scoop the powder into a bowl. A scoop or two is about right.
Step 2: Heat water to about 175˚ – not boiling – and pour 2-4 oz of water into the bowl.
Step 3: Take whisk, called a chasen, (which ideally has been soaked in warm water to soften the bamboo) and using a back-and-forth motion whisk the tea until it is frothy. Ideally you want to keep the whisk straight and make like you are whisking the letter "W". There should be no lumps in your final product.
Step 4: Sip your Matcha and enjoy the energy and serenity it will gift you. (If you are feeling cheeky, enjoy 1 simple butter cookie with your bowl of tea. The sweetness enhances the experience.)
HOW TO MAKE MATCHA:
There is nothing like participating in a formal Japanese Tea Ceremony. We hope you will have the opportunity at some point in your tea drinking life. In the meantime, here is a simple way to make matcha at home:
1. Using a chashaku (bamboo scoop), add 2 heaping scoops or 1/2 tsp to a bowl. If you have a special bowl, or a rare handmade bowl from Japan that can make the experience even more special – however, we use one the very bowl from our Matcha Tea Set which works out perfectly and doesn't cost a fortune. It's a great affordable starter set.
2. Pour approximately 4oz (1/2c) of hot water heated to 175˚F.
3. Using a bamboo whisk, whisk the brew in a circular or back-and-forth motion, agitating the water until it froths. Be careful not to scrape the bottom of the bowl and keep you whisk as vertical as possible.
4. Sip and enjoy!
Be sure to add in a small butter cookie to enjoy a touch of sweetness, as they do in ceremonies!