"Drinking a daily cup of tea will surely starve the apothecary". – Ancient Chinese proverb
Evelyn (Brain Booster)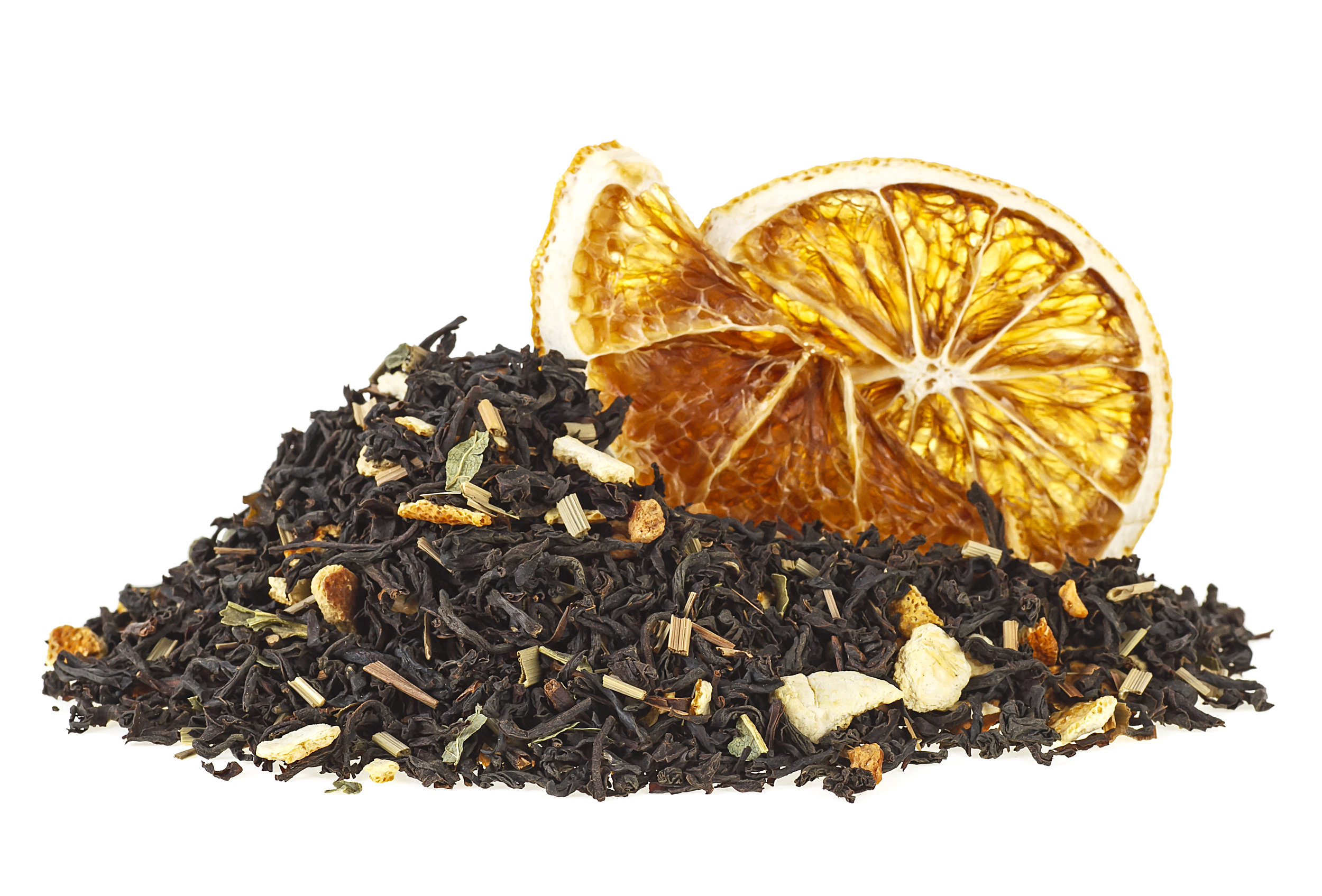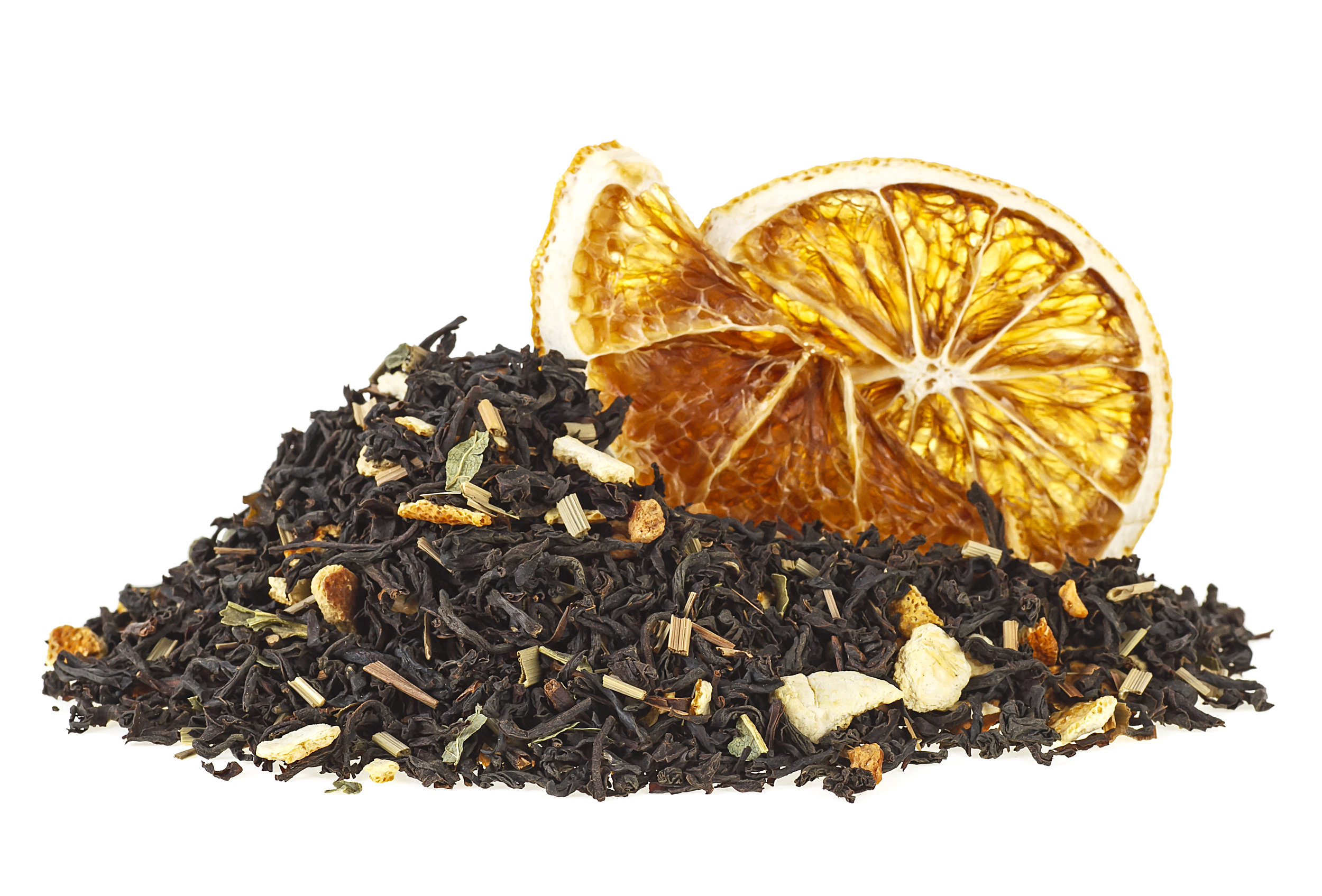 sold out
Evelyn (Brain Booster)
She was a kook that's for sure. But she was our kook.

She liked to break out into a soft shoe tap dance in the middle of the kitchen – during Thanksgiving. She always wore socks with her sandals, always gave you a death grip hug and always had those dried sugar fruit candies shaped like citrus on her coffee table.

Evelyn was the Chief Leafs grandmother. She passed away from complications from Dementia and Alzheimers and sadly never lived to see her granddaughter start Pearl Fine Teas. We like to think she's here in spirit.
She was a tremendous influence and in part why Pearl Fine Teas even exists. From a young age they sat together at the tiny table in Evelyn's Brooklyn row house sipping coffee and tea. Evelyn was the coffee drinker, and made sure to sit quietly each afternoon with her coffee and a slice of Entenmann's Coffee Cake. As she used to say, "I can't help it. I have a sweet tooth."
In honor of that sweet tooth and her afternoon ritual, we created a tea blend we think she might even give up coffee to drink.

10% will from revenue for this blend will be donated to the Alzheimers Association National Chapter Area.
—————————————-

Black tea: Promotes blood flow in the brain without overstimulating the heart. Sharpens mental focus and concentration. Inhibits tooth decay. Contains soothing anti-inflammatory effects on the digestive tract. Improves circulation and cholesterol levels. Opens the blood flow in capillaries and helps maintain normal blood pressure. Known to expand the airways, making breathing easier for asthmatics.
Dark Chocolate: Rich in cell-protecting antioxidants. May reduced blood pressure, improve blood flow, and prevent plaque formation in arteries. Contains more than 500 natural chemical compounds, some of which have been categorized as mood-elevating and pleasure-inducing. Releases natural feel-good chemicals called endorphins in your brain.
Orange: Powerful antioxidant betacarotene that protects cell damage; Folic Acid for proper brain development; Magnesium, Potassium, Thiamin and Vitamin B6 to support the production of hemoglobin.
Rooibos: May help: delay aging process, iron absorption, sleeping, nervous tension and mild depression. Contains potassium, copper minerals and the enzyme Super Oxide Dismutase which attacks free radicals.
Vanilla: Vanillin may offset oxidative damage that occurs in the brains of Alzheimer's disease patients. Used to treat insomnia, anxiety, and depression. Inhibits development and growth of diseased cells in healthy breast tissue. Calms your stomach.
Ingredients: Organic black tea, rooibos, dark chocolate, cacao, vanilla, candied orange.
Directions: Heat 6-8 oz of fresh water to a rolling boil (212ºF preferred) over a heaping 1-2 teaspoons of tea. Steep 5+ minutes, strain and serve immediately.

Caffeine: Yes.
HOW TO MAKE WELLNESS INFUSIONS

Herbs, fruit, spices and rooibos are techincally NOT tea. They are called Tisanes or infusions.

Water: Fresh filtered water is preferred. Do not use distilled water. Depending on your area, tap water may contain chemicals or high levels of minerals which may affect the taste of the tea.

Temperature: No need to worry about temperature! Herbals + Rooibos love a good rolling boil, so crank up the temperature to 212˚ F!

Time: You can steep any herbal or rooibos until the cows come home. They will never get bitter or tannic! You can walk away from them and come back to a perfect cuppa. In many cases, the longer you steep the more flavor you get out of it!